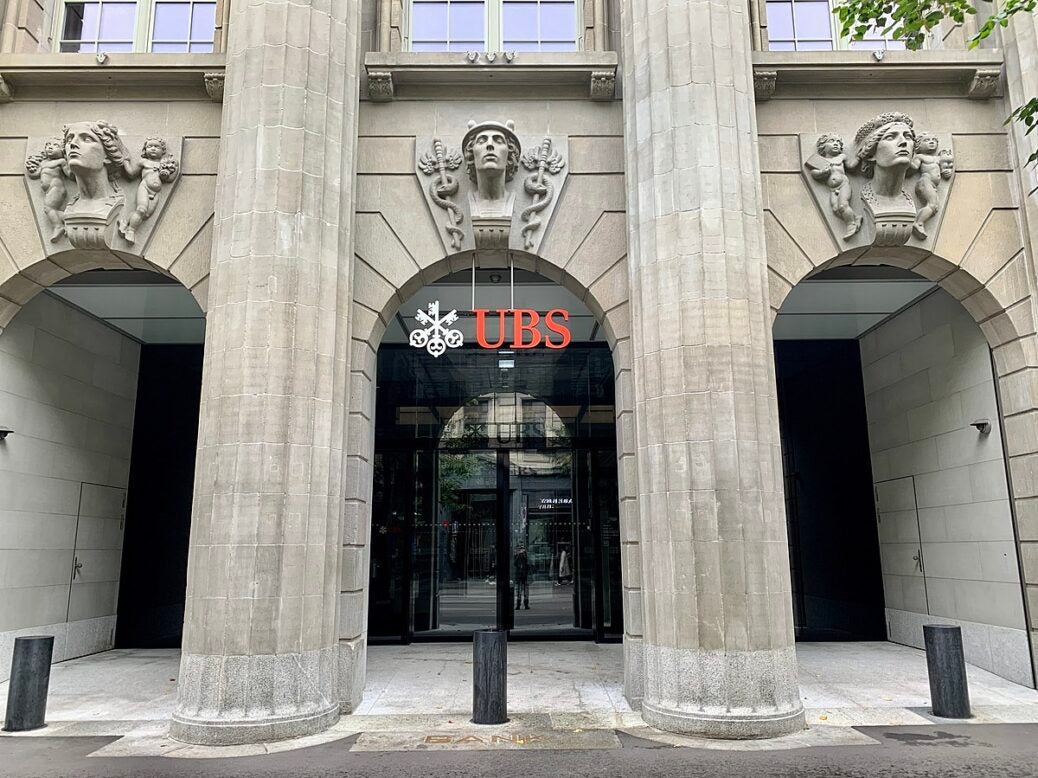 UBS has announced a partnership with fintech firms Addepar and Mirador to launch a new offering that gives the Swiss banking group's US-based ultra-high net worth clients a consolidated view of their entire portfolio across assets and liabilities in real-time.
Through the collaboration, UBS's financial advisors are expected to access analytics, that will enable them to effectively visualise their clients' cash flows, investment performance, and worth.
It will also help them to evaluate the opportunities and risks across the customer portfolios.
UBS private wealth management head John Mathews said: "We recognise that our advisors need an intuitive, visual and modern offering that will provide a complete picture of their clients' full portfolio – from stocks and bonds to alternative investments and their private art collections.
"With this unique offering, our clients will have the ability to gain a deeper understanding of their wealth – guided by their financial advisor – to help them make more informed decisions to meet their financial goals."
Addepar provides a software and data platform to wealth, investment, and asset management firms.
The data, analysis, and reporting capabilities of Addepar are believed to enable UBS's advisors to combine customers' performance calculations, which are displayed in an accessible graphic interface, to gain more information on returns and investment trends.
Addepar CEO Eric Poirier said: "Our partnership redefines what's possible for advisors and their clients and truly empowers data-driven investment decisions in a timely, complete and secure way.
"Working with UBS, it's clear that they recognise the importance of having the best technology, data and solutions to meet their clients' needs – now and in the future."
Mirador offers financial reporting services, middle-office services, and technology consulting.
The financial data technology experts at Mirador are expected to assist UBS's advisors in custom visualisation, data management, customised reporting, along with operations and system maintenance.