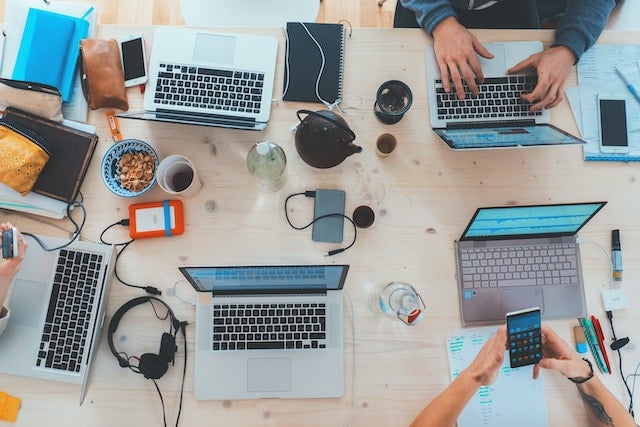 In a move aimed at enhancing risk management within the financial industry, True Digital Group and FiscalNote, an artificial intelligence (AI) driven enterprise SaaS technology provider, have unveiled a strategic alliance.
The collaboration introduces an innovative opportunity for financial institutions to comprehensively understand and monitor risks embedded within their vast supplier networks, fostering transparency across the entire vendor ecosystem.
The partnership capitalises on FiscalNote Risk Connector's state-of-the-art AI technology and advanced data analytics capabilities. This collaboration equips True Digital and its network of banking professionals with a powerful tool for risk management.
FiscalNote's AI models provide banks with a distinctive perspective on their vendor's supply chain structure, granting community and regional banks a strategic advantage in navigating the intricate web of vendor relationships. This proves pivotal in both vendor selection and ongoing monitoring processes.
The recently launched FiscalNote Risk Connector empowers large enterprises in the private and public sectors to anticipate, comprehend, quantify, and track risks originating from their operations and extensive network of relationships.
This network spans supply chains, customers, investors, partners, and other potential vectors for risks. Updated every 15 minutes, the tool covers a wide array of potential issues, including reputational concerns, legal matters, financial risks, regulatory changes, emerging competitors, and data privacy breaches.
It enables enterprises to swiftly assess the risk or compliance challenges associated with specific business engagements, identifying undisclosed relationships or risk-related behaviours, including those involving third-, fourth-, and fifth-party relationships.
FiscalNote president and chief operating officer Josh Resnik said: "Like never before, community banks and enterprises have an essential need for data about their increasingly extended supply chains and complex web of relationships, and this partnership provides that critical data in real time at a moment when the stability of financial institutions continues to be challenged by macroeconomic factors and geopolitical tensions, as we've witnessed over the past year.
"For FiscalNote, this partnership is a huge validation of our unique and innovative AI technology, and also allows us to forge deeper partnerships across the industry by opening up potentially hundreds of channels to community banks around the nation."
As the True Digital and FiscalNote partnership progresses, both companies commit to driving further innovation based on input from True Digital's extensive network of banking professionals.
The joint offering aims to evolve to meet the dynamic risk management needs of a broader spectrum of financial institutions. Together, the companies aspire to deliver unparalleled insights and tools that empower the community banking industry to proactively manage vendor risk, ensuring the resilience of the financial ecosystem.
True Digital general counsel Lindsay Harden said: "This partnership with FiscalNote underscores our commitment to equipping financial institutions with the tools necessary for proactive vendor risk management.
"In line with recent Interagency Guidance, FiscalNote's Risk Connector solution will allow our members to better evaluate their vendors' risk management of subcontractors, as well as evaluate a vendor's exposure to potential subcontractor risks."