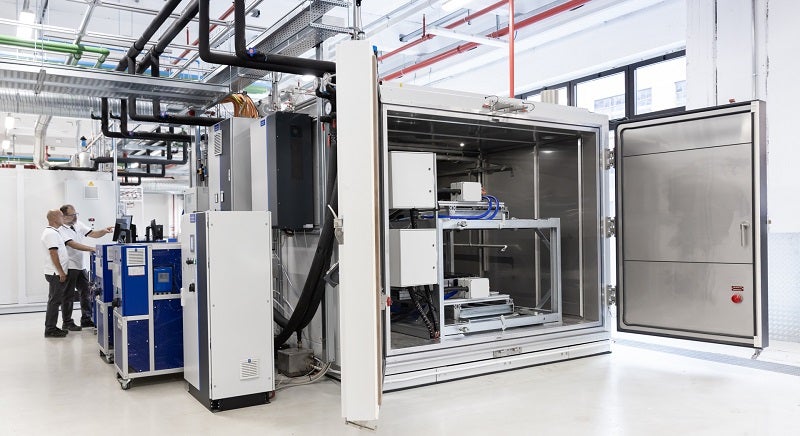 Stellantis, a global automotive company, opened its inaugural battery technology centre at the Mirafiori complex in Turin, Italy.
This state-of-the-art centre represents a substantial €40m investment and significantly bolsters Stellantis' capabilities in the design, development, and testing of battery packs, modules, high-voltage cells, and software that will propel forthcoming Stellantis brand vehicles into the future. Notably, this centre stands as the largest of its kind in Italy and ranks among the largest in all of Europe.
Over 100 dedicated employees, primarily upskilled Stellantis workers, will be stationed at the Mirafiori battery technology centre. They will be responsible for conducting and overseeing a wide range of critical functions, including climatic stress tests, lifespan durability testing, battery management system (BMS) software development and calibration, as well as disassembling packs and cells for comprehensive analysis and benchmarking.
Stellantis is not limiting its investments to Europe alone. The company is concurrently constructing a battery technology centre in North America, specifically in Windsor, Ontario, Canada. This initiative is part of a broader global battery development and manufacturing network that will ultimately comprise six gigafactories.
Stellantis chief engineering and technology officer Ned Curic said: "We are in the midst of a once-in-a-lifetime opportunity to redefine mobility, providing smart and sustainable solutions for our customers. Our new Battery Technology Center at Mirafiori brings together the tools and talented people we need to design, test, verify, and produce class-leading products that will meet our customers' needs and accelerate bringing class-leading electric vehicles to customers around the world."
This centre's vertical integration of key milestones for electric vehicle battery packs—from design and development to testing and production—forms the core of Stellantis' strategy to deliver top-tier Battery Electric Vehicles (BEVs) with a keen focus on customer-centric performance.
As outlined in the EV Day 2021 presentation, Stellantis' battery plan encompasses a dual chemistry strategy to cater to all customers, design efficiency in battery cells and modules, as well as housing and pack assembly for cost competitiveness.
Spanning 8,000m2 over three levels, the Mirafiori battery technology centre boasts an array of 32 climatic test chambers, including 24 walk-in chambers for battery pack testing and eight chambers dedicated to cell testing. These chambers offer precise control over humidity and temperature, with a range from -40 to 60 degrees Celsius (-40 to 140 degrees Fahrenheit) and a maximum temperature change of 20 degrees per minute. Notably, the centre can concurrently test up to 47 battery packs.
Designed with future growth in mind, the technology center's power system can handle up to 1.2 kilovolts (kV) and 2.2 megawatts (MW) per test cell. The eight cell chambers are engineered to facilitate testing of 96 cells simultaneously, with a primary focus on assessing innovative battery chemistry and characterizing cell behavior for future development.
Stellantis' strategic plan, Dare Forward 2030, outlines an ambitious vision to achieve a 100% passenger car BEV sales mix in Europe and a 50% passenger car and light-duty truck BEV sales mix in the United States by 2030.
To realise these targets, the company is securing approximately 400 GWh of battery capacity, supported by six battery manufacturing plants across North America and Europe. Stellantis is steadfast in its commitment to becoming a carbon net-zero corporation by 2038, encompassing all scopes, with a single-digit percentage offset for remaining emissions.