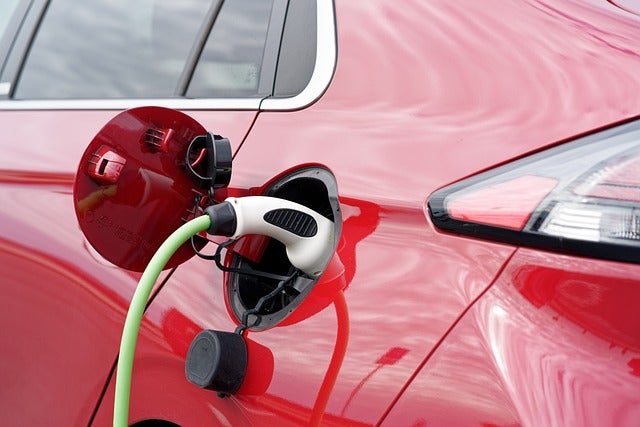 Octopus Electric Vehicles, the EV specialist business from Octopus Energy Group, has announced a partnership with Co Charger to help unlock the potential of community charging to make EVs better value for everyone.
Community charging addresses an awkward truth in the switch to EVs: those who can't have home chargers are over five times less likely to go electric. By making it easy for those with private chargers to share them with neighbours who can't have them, Co Charger gives everyone access to affordable, bookable charging while at home.
Octopus Electric Vehicles, who offer a home charger with every vehicle they supply, will encourage drivers who lease their EVs to join the service as Hosts. They will also ensure people without driveways know about Co Charger as an excellent means to run an EV.
Co Charger's network of shared home chargers is now equivalent to the second largest charging network in the UK. The app adds another layer to the UK's charging infrastructure, enabling millions more drivers to charge while at home, thereby giving a major boost to the EV transition.
The platform from Co Charger also allows charger owners to make some additional income, with some Hosts earning as much as £1,000 a year – all while helping their neighbourhoods to switch away from fossil fuelled motoring.
One of the key initiatives of the partnership is the pledge to plant a tree for every new driver who joins the Co Charger app through this joint effort.
Natalia Peralta Silverstone, head of propositions at Octopus Electric Vehicles, commented: "The EV market is coming of age but we must not take our foot off the accelerator. As more drivers make the switch to clean, green, cheaper driving, we need a whole repertoire of charging options. Co Charger is helping to plug the gap for those who don't have access to cheap charging from their own driveway. Instead, we can create an army of EV drivers to rent out their charger – providing another charging option while earning some cash."
Joel Teague, CEO at Co-Charger, said: "This is the perfect partnership. Every Co Charger Host can prevent many tonnes of CO2 emissions every year, improve their local air quality, and earn good money while doing it – just by enabling their neighbours to switch away from fossil fuelled vehicles. Octopus EV is a trailblazer in the transition to EVs, and by adding more Hosts to the Co Charger network they're making an even bigger difference. By planting just one tree per new Host, we hope to create a small forest that represents well over a million tonnes of CO2 saved."
Source: Company Press Release