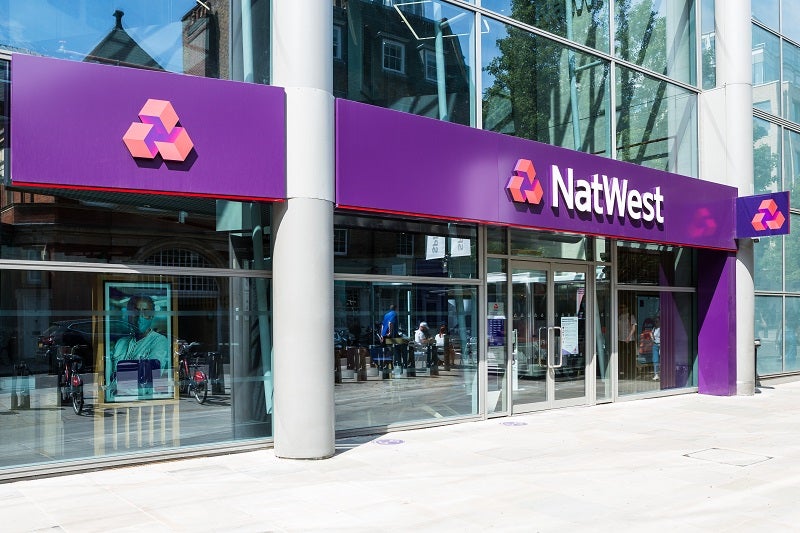 British financial services institution NatWest Group has revealed its expanded partnership with Amazon Web Services (AWS) to expedite the adoption of artificial intelligence (AI).
The extended collaboration includes leveraging AWS' generative AI solutions to accelerate progress towards the bank's objective of assisting 10 million individuals in managing their financial wellness by the end of 2027.
NatWest Group said that its move recognises that harnessing the power of responsible and ethical AI use will be essential to achieving the bank's commitment to help customers manage their financial wellbeing by providing personalised support.
For this, the British lender is using personalised engagement tools, such as the NatWest Digital Financial Health Check, and the recently extended Know Your Credit Score service available to anyone in the UK.
NatWest Group's data scientists and engineers will collaborate closely with specialised teams from the recently inaugurated AWS Generative AI Innovation Center, funded with $100m. Together, they will jointly develop responsible AI products built upon foundation models (FMs), which will be accessible through Amazon Bedrock.
NatWest Group group chief information officer Scott Marcar said: "We've chosen to build on our existing strategic relationship with AWS and develop AI-powered financial products with a trusted collaborator who understands how we work with data at scale to keep our customers safe and secure.
"The move recognises the strength of our vision, our people, and our data capability. Ultimately, it will allow us to better support and protect our customers across the bank by leveraging the reliability, security and scalability of generative AI."
In partnership with AWS, NatWest Group has created AI models designed to identify potential customer scams. Through AI-driven analysis of customer behaviors, the bank said that it can detect unusual payment patterns at an earlier stage, which allows for prompt intervention and a reduction in financial losses.
AWS databases, analytics, and machine learning vice president Swami Sivasubramanian said: "This is the latest evolution of our long-standing collaboration with NatWest Group to make it easier and faster to generate data-driven insights and deploy tailored financial solutions at scale.
"Using Amazon SageMaker, NatWest Group is already creating secure, personalised customer journeys with machine learning. Leveraging new generative AI capabilities like Amazon Bedrock will further enable the bank to deliver the personalised support that customers want and need to meet all their financial goals."