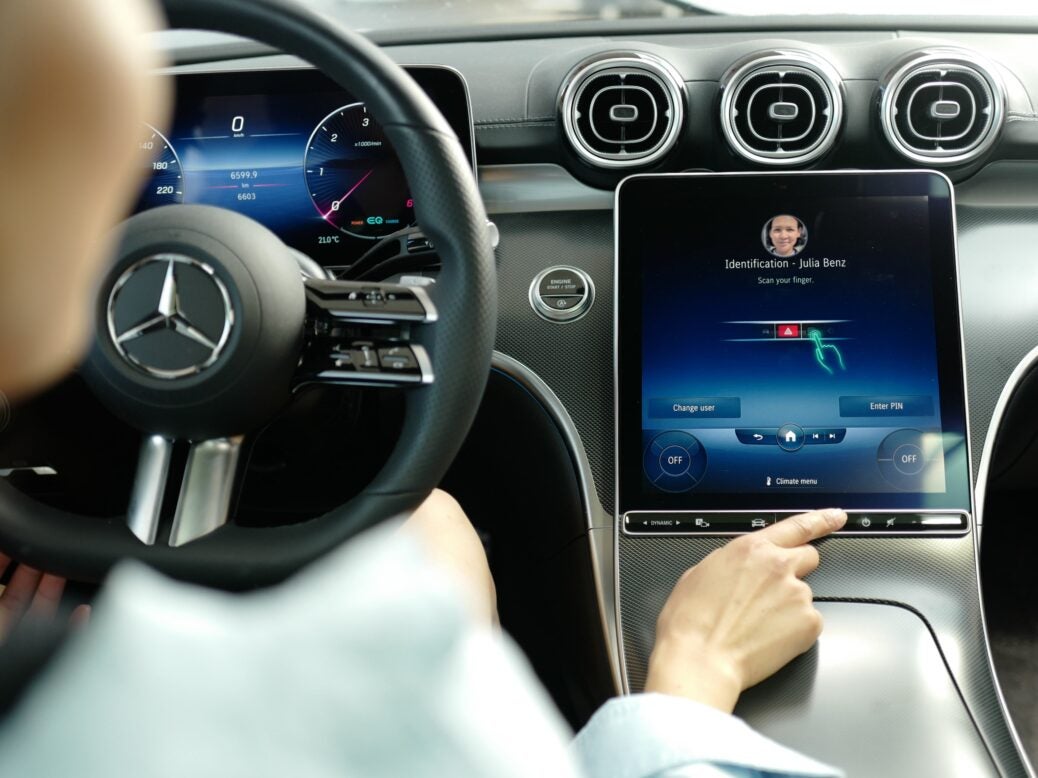 German automotive company Mercedes-Benz and payments firm Mastercard have joined forces to introduce native in-car payments at the point of sale.
The new embedded in-car payments feature will enable customers to use a fingerprint sensor in their cars to make suitable and safe digital payments at over 3,600 service stations in Germany.
According to the companies, the new service offered through Mercedes pay+ will transform the car into a form of payment device.
It can be leveraged to make payments at service stations using the fingerprint sensor integrated into the MBUX infotainment system.
The partnership represents the first use case for native in-car payments at the point of sale, said the companies.
Mercedes-Benz has also integrated Mastercard's Secure Card on File for Commerce platform into the car. It will enable transaction data to be encrypted using specially allocated cryptograms for safeguarding sensitive payment details.
The native in-car payment service is live with Mastercard debit and credit cards in current Mercedes-Benz models.
Mercedes-Benz Mobility board chairman Franz Reiner said: "With Mercedes pay+, we are making everyday life easier for our customers. From now on, they can pay their fuel bill directly from their car using their fingerprint – simply, securely, and conveniently.
"An intuitive payment process and a best-in-class customer experience lay the foundation for the success of digital offerings. We are pioneers in native in-car payment and are already working on the integration of further services."
The Mercedes me Fuel & Pay service will begin automatically on the MBUX infotainment system once a driver reaches a connected service station and turns off the engine.
Upon starting, the driver can easily select the suitable gas pump. The system will calculate the maximum total amount on the basis of the prevailing fuel price and the volume of fuel when the tank is full.
The driver will see the quantity of fuel refuelled and the invoice amount to their Mastercard debit or credit cards on the MBUX display, following refuelling.
Payment will be made automatically, and the invoice is then sent to the customer by e-mail.
Mastercard chief digital officer Jorn Lambert said: "Through our dynamic payments technology, we are proud to work hand in hand with Mercedes-Benz to bring safer, smarter, and more intelligent commerce experiences to its vehicles."
According to the companies, fingerprint payment authorisation will soon be expanded to other vehicle-related services and to other European markets.