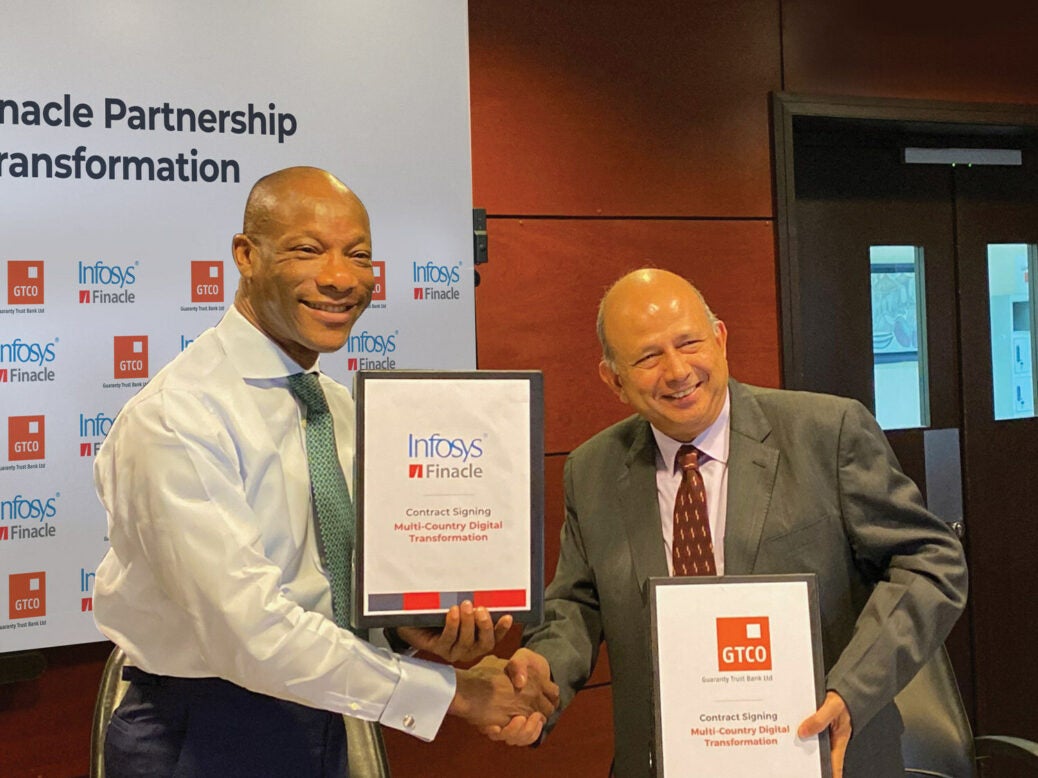 Infosys Finacle has been selected by Nigeria's Guaranty Trust Bank (GTBank) to power the bank's multi-country digital transformation programme.
The banking subsidiary of Guaranty Trust Holding Company will leverage the Finacle Digital Banking Suite for its digital transformation.
Infosys Finacle, which provides digital banking solutions, is part of EdgeVerve Systems, a fully-owned subsidiary of Infosys.
Its solutions address core banking, lending, wealth management, treasury, digital engagement, payments, cash management, analytics, artificial intelligence (AI) and blockchain requirements of financial organisations.
Infosys Finacle sales senior vice president and global head Venkatramana Gosavi said: "Our collaboration with Guaranty Trust Bank is a testament to our deep commitment to helping financial institutions propel and scale their digital transformation journeys and help them navigate their future with cutting-edge technology."
By leveraging Finacle's suite of retail and corporate banking solutions, Guaranty Trust Bank aims to achieve an extensive transformation of its business across home operations in Nigeria and 10 other markets across Africa and Europe.
Guaranty Trust Bank also expects to become a more agile and open financial institution with Finacle's cloud-native and open application programming interface (API)-driven platform.
It will enable the bank to integrate with its ecosystem partners and benefit from new-age digital possibilities.
Furthermore, the Finacle solutions will provide Guaranty Trust Bank with a secure, resilient, composable and scalable solution.
This will help the bank to address ongoing modernisation and business growth demands easily along with ensuring a significantly lower total cost of operations due to bank-wide digitisation and automation.
Guaranty Trust group CEO Segun Agbaje said: "We are delighted to be working with Infosys Finacle to create a superior, agile, and scalable core banking system that supports our vision of delivering seamless and connected experiences across every customer touchpoint.
"As an organisation, we have always held that the future of banking is digital, largely driven by technology and customers' preference for secure, convenient, and reliable channels."