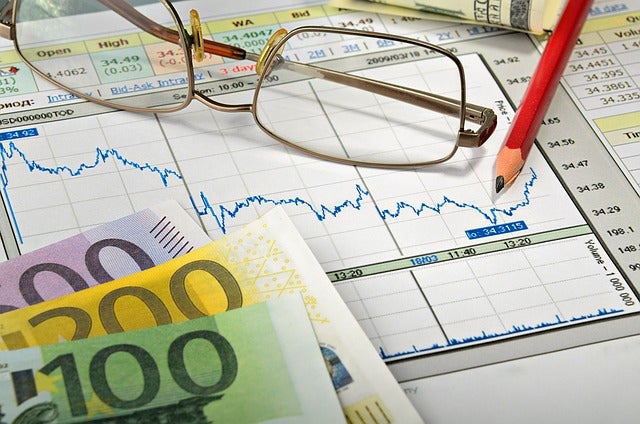 Income Lab, a provider of retirement income management software, has announced its strategic collaboration with BridgeFT, utilising the innovative WealthTech API to revolutionise access to multi-custodial data.
This partnership enhances Income Lab's cutting-edge software, reinforcing its commitment to providing impactful retirement tools for advisory firms of all sizes.
Income Lab's decision to integrate BridgeFT's WealthTech API reflects a strategic move towards offering a seamless and comprehensive solution for ongoing retirement income management and client engagement. The API allows Income Lab to aggregate multi-custodial data efficiently, offering a single integration point for access to critical information.
Income Lab chief innovation officer Justin Fitzpatrick said: "BridgeFT's on-time multi-custodial data, combined with the robust features of Income Lab, helps advisors answer questions around retirement like, 'How much can I spend?' or 'Will I be okay if things change?
"BridgeFT allows us to have a single access point to important data, removing the need to go directly to each custodian, which dramatically shortened the timeline to make our solutions available to advisors."
Income Lab's platform, renowned for its impactful retirement tools, caters to advisory firms of various sizes, from large enterprises to smaller practices. The integration with BridgeFT's WealthTech API has proven instrumental in attracting new advisors and facilitating their onboarding onto the Income Lab platform.
The availability of multi-custodial data has played a pivotal role in powering planning tools with accurate and timely client investment account information.
BridgeFT, a cloud-native, API-first wealth infrastructure software company, is pioneering transformative solutions for financial institutions, fintech innovators, and registered investment advisors.
BridgeFT CEO Joe Stensland said: "Income Lab provides a truly dynamic view of retirement income that enhances the planning experience for advisors, and BridgeFT is thrilled to help fuel the growth and client experience of this WealthTech innovator.
"Seamless integration of custodial data into Income Lab via WealthTech API empowers advisors using their software to offer accurate and realistic planning through all stages of retirement — driving better outcomes for their clients."
The WealthTech API stands out as the industry's first WealthTech-as-a-Service platform, providing a single, open API for trade-ready, multi-custodial data, advanced analytics, and application services.
Key Benefits for Income Lab's End-Users:
Holistic Planning for Long-Term Engagement: The integration facilitates more comprehensive financial planning, fostering improved long-term engagement with clients.
Reduction of Manual Data Entry: Advisors benefit from reduced manual data entry, minimising errors, and enhancing overall operational efficiency.
Automation to Improve Advisor Productivity: Automated multi-custodial data integration enhances advisor productivity by streamlining data-related tasks.
Timely Data for Better Planning: Access to critical investment account data ensures timely decision-making and better financial planning outcomes.
Accelerated Plan Creation and Improved Client Engagement: The integration expedites the financial planning process, resulting in accelerated plan creation and heightened client engagement.
BridgeFT's technology empowers fintech companies like Income Lab to integrate seamlessly with the WealthTech API. This integration allows access to numerous custodial sources, eliminating the need for extensive time and resource investment in building new technology. Fintech innovators can leverage the expertise embedded in the API to harness critical data effectively.