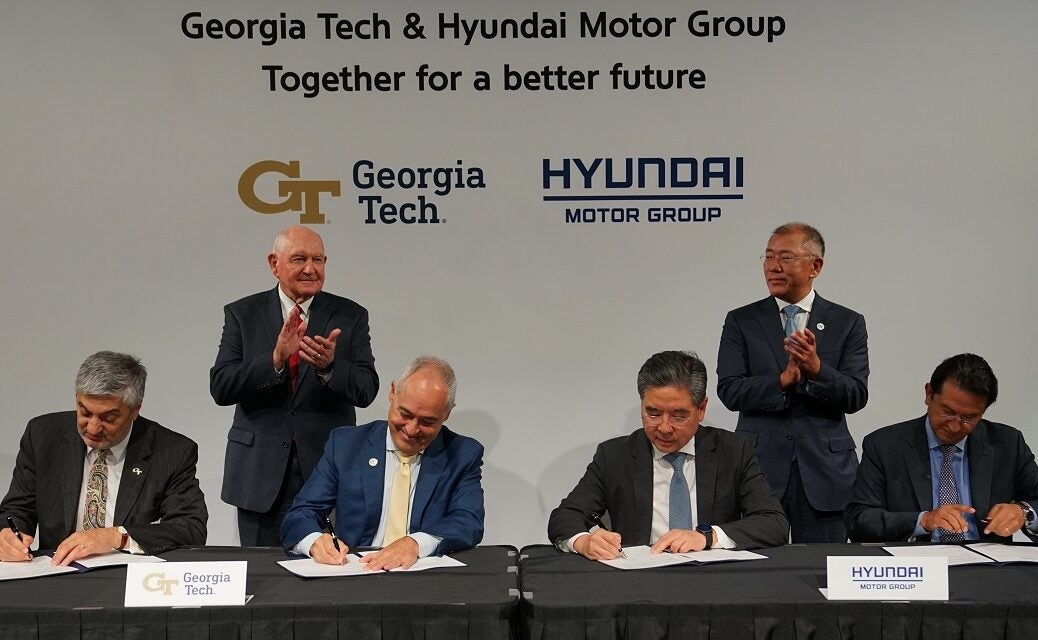 South Korean automobile company Hyundai Motor Group has announced an investment of more than $12bn in electric vehicle (EV) manufacturing and battery manufacturing facilities in the US state of Georgia.
Apart from the investment announcement, the company signed a memorandum of understanding (MoU) with Georgia Institute of Technology (Georgia Tech), a public research university.
Under the terms of the MoU, the parties will work together on research and applications to advance the prospects of sustainable mobility. This includes initiatives such as building a hydrogen-based economy, enhancing workforce development, and fostering smarter, more sustainable cities, among various other areas of collaboration.
Georgia Tech president Ángel Cabrera said: "I am grateful for the transformative investments Hyundai is making in our state, and I am proud that the Hyundai brand will feature prominently on our campus.
"I look forward to working with Hyundai leaders to deepen our partnership as we work to develop exceptional leaders and produce new ideas that will shape the automotive industry and advance mobility in the future."
Hyundai Motor Group's investment in Georgia comprises two significant projects.
The first is the Hyundai Motor Group Metaplant America (HMGMA) site in Bryan County, Georgia, with an investment of $7.6bn. This is expected to generate over 8,500 direct jobs.
The second is the $5bn battery manufacturing facility, a joint venture with SK On in Bartow County, Georgia, which is anticipated to employ approximately 3,500 individuals. The proximity of these facilities to Georgia Tech played a crucial role in their selection for location, said the South Korean automobile company.
Hyundai Motor president and CEO Jaehoon Chang said: "Georgia is like a second home to us. We are a mission-driven organization with a very compelling point of view about the future.
"We feel a great responsibility to contribute to a sustainable future where all humankind can have a safe and healthy life while enjoying freedom of movement."
In 2022, Hyundai Motor Group said that it is committed to investing more than $10bn in the US by 2025 to support the development of key future businesses such as robotics, autonomous driving, advanced air mobility, and artificial intelligence.