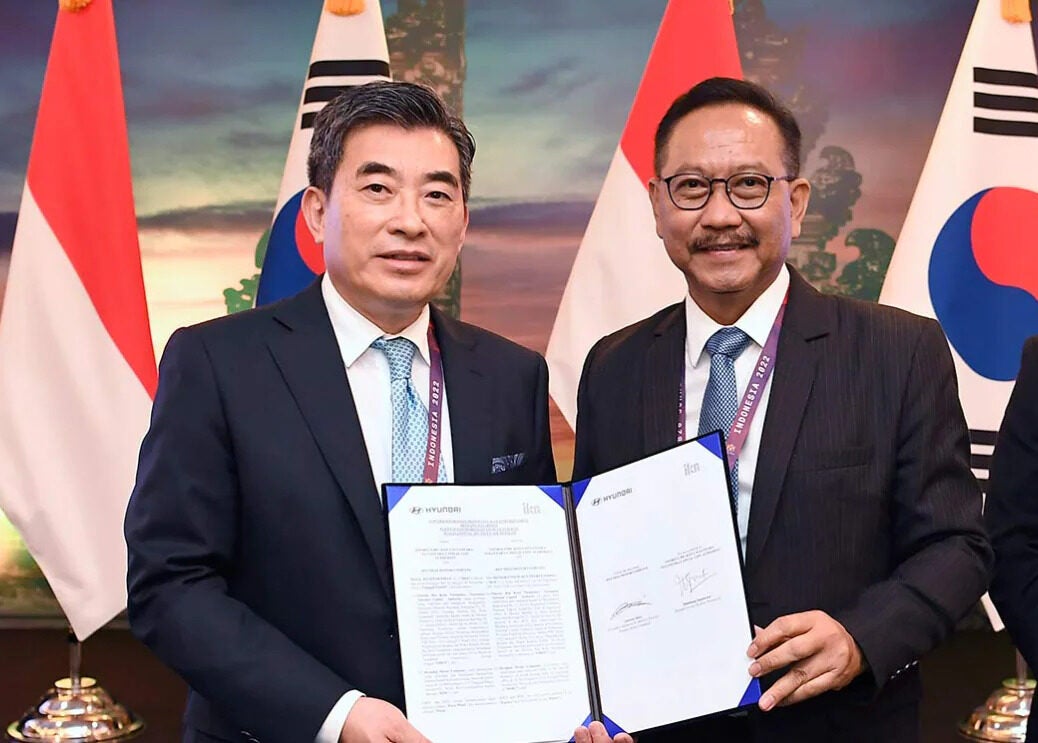 Hyundai Motor Group has signed a memorandum of understanding (MoU) with the Nusantara Capital City Authority to collaborate on setting up an advanced air mobility (AAM) ecosystem in Indonesia.
According to the MoU, the South Korean automotive manufacturer aims to develop a roadmap and evaluate the concept of consolidated mobility for ground and air along with conducting an advanced air mobility demonstration project and test flights.
The two parties aim to see advanced air mobility to be introduced as part of a smart mobility ecosystem in Indonesia's future capital city Nusantara.
Capital City Nusantara Authority Head Bambang Susantono said: "Implementing advanced air mobility in Nusantara is in line with OIKN's spirit of being a 'living laboratory' in Indonesia, open to creating a culture of new learning, working and lifestyle.
"We value Hyundai Motor Group's cooperation in developing Nusantara as a smart and sustainable city."
The advanced air mobility ecosystem is expected to help mobility in Indonesia. The country consists of over 18,000 islands, which makes it challenging to build land transportation.
Hyundai Motor Group said that the new mobility ecosystem will leverage the country's aviation infrastructure as well as technological capabilities.
Hyundai Motor Group president and advanced air mobility division head Jaiwon Shin said: "The vision of implementing AAM is to create a safe, accessible, automated and affordable air transportation system. It is for a better future, so that future generations can have a better quality of life.
"Our cooperation with the Indonesian government is the embodiment of Hyundai Motor Group's commitment to bring the vision to life, to contribute to a better future for Indonesia."
The MoU was signed during the B20 summit held in Indonesia.