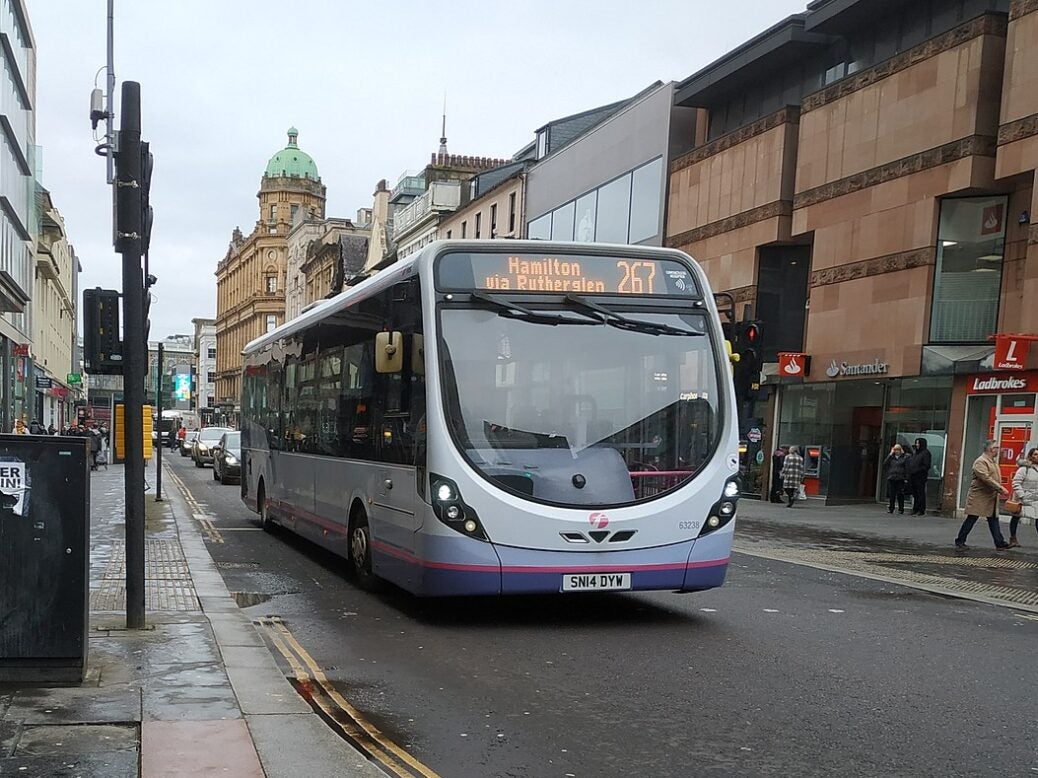 Hitachi ZeroCarbon and British multi-national transport company FirstGroup have forged a collaboration to spearhead the UK's shift towards electric buses.
This strategic partnership, integral to FirstGroup's comprehensive bus fleet and infrastructure decarbonisation initiative, aims to supply batteries for First Bus's expanding electric fleet. The initiative not only contributes to improved air quality but also addresses congestion challenges and enhances the overall customer experience.
As part of this transformative alliance, both Hitachi and FirstGroup are committing up to £10m in cash investment each, facilitating the acquisition of 1,000 batteries. The batteries, a cornerstone of First Bus's commitment to sustainability, are poised to significantly impact future capital deployment.
Under the agreement, Hitachi ZeroCarbon will leverage its cutting-edge Battery Charging and Management Services (BCMS) for the 1,000 buses powered by the new batteries, with an additional commitment of 500 vehicles beyond the fiscal year 2026.
This strategic move is expected to enhance bus battery efficiency and cost-effectiveness, extending their useful life beyond the initial eight-year OEM warranty periods, all without incurring lease costs.
The integration of smart charging, effective battery management, and dynamic energy utilisation is also anticipated to result in improved energy efficiency for First Bus, a major player in the UK's bus transportation landscape.
Hitachi executive vice president and executive officer and green energy and mobility strategy planning division general manager Alistair Dormer said: "Hitachi is committed to becoming a climate change innovator.
"We continuously strive for growth through collaboration and co-creation with our partners and customers, and this specific partnership enables us to use our innovative technologies and global expertise to help decarbonise fleets efficiently, discover untapped revenue streams, and maximise the residual value of assets.
"I'm delighted we've successfully grown our existing relationship with FirstGroup, which will further add to our decarbonisation experience and combined learnings, in developing solutions for transport operators globally."
This partnership reinforces the shared commitment of both Hitachi ZeroCarbon and FirstGroup to emission reduction. As part of its broader vision, FirstGroup aims to be the preferred partner for innovative and sustainable transport, accelerating the transition to a zero-carbon future and committing to operate a zero-emission First Bus fleet by 2035.
Hitachi, recognised as a climate change innovator, is leveraging technology to assist governments, businesses, and cities worldwide in reducing carbon footprints.
Building upon an already robust relationship, this venture follows Hitachi Europe's selection as the primary strategic partner for First Bus's decarbonization program at its flagship Caledonia bus depot in Glasgow, a significant development showcased during the UN's COP26 summit.
FirstGroup CEO Graham Sutherland said: "The pioneering alliance with Hitachi is a major strategic partnership for the Group as we progress towards our ambitious 2035 decarbonisation target for our bus fleet.
"It will allow us to continue the electrification of our fleet and depots with increased efficiency and greater visibility of our financial commitment, and unlike other possible arrangements, we will retain much of the residual value in the batteries as they are taken off our buses.
"Looking ahead, we are also excited about the possibilities for future value creation as Hitachi ZeroCarbon delivers market leading decarbonisation solutions to transport operators worldwide, leveraging our joint experience."