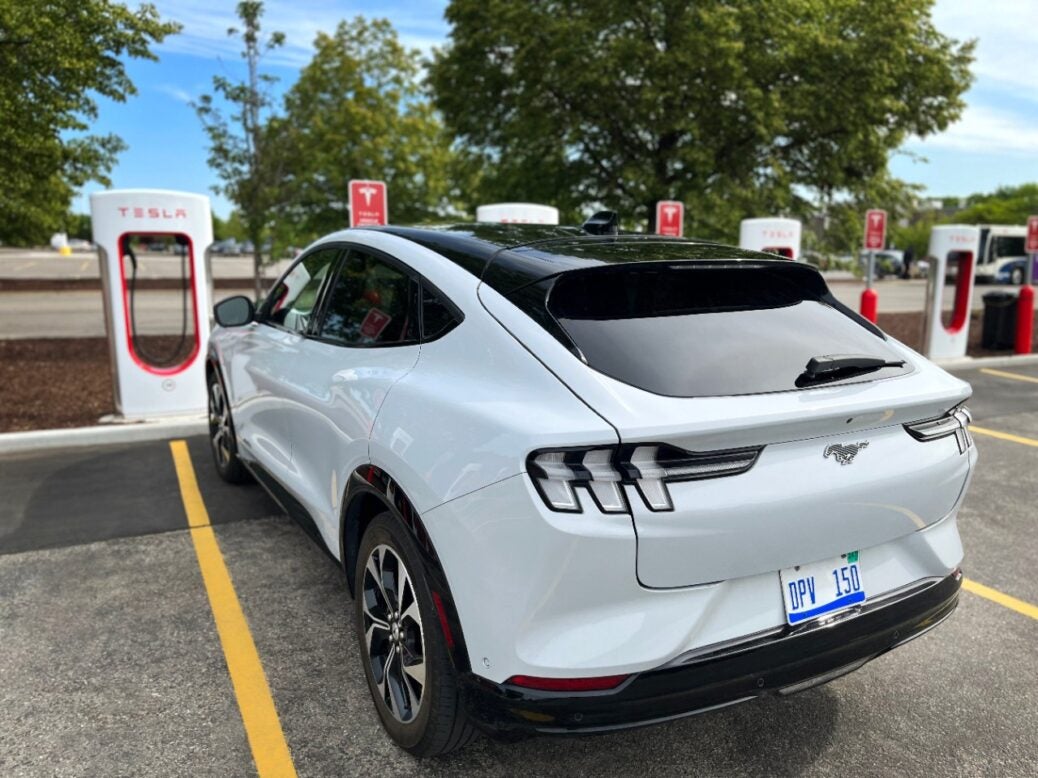 US-based automotive manufacturer Ford Motor has signed an agreement with Tesla Motors to provide the former's electric vehicle (EV) customers access to over 12,000 Tesla Superchargers across the US and Canada from early next year.
With the new agreement, the available number of fast-chargers available to Ford Motor's EV customers will double by the start of Spring 2024.
Ford Motor said that more than 10,000 DC fast chargers are already available to customers as a part of the BlueOval Charge Network.
A Tesla-developed adapter is expected to provide Ford Motor's F-150 Lightning, Mustang Mach-E, and E-Transit vehicles equipped with the combined charging system (CCS) port access to Tesla's V3 Superchargers.
Ford Motor president and CEO Jim Farley said: "This is great news for our customers who will have unprecedented access to the largest network of fast-chargers in the U.S. and Canada with 12,000+ Tesla Superchargers plus 10,000+ fast-chargers already in the BlueOval Charge Network.
"Widespread access to fast-charging is absolutely vital to our growth as an EV brand, and this breakthrough agreement comes as we are ramping up production of our popular Mustang Mach-E and F-150 Lightning, and preparing to launch a series of next-generation EVs starting in 2025."
Starting in 2025, Ford Motor aims to fit its future EVs with the North American Charging Standard (NACS) charge port which will eliminate the need of an adapter for direct access to Tesla Superchargers.
The addition of over 12,000 Tesla Superchargers is said to generate the single largest integrated fast-charge network across the US and Canada.
It is designed to significantly reduce charge anxiety for Ford customers, with easy billing through FordPass, and automatic routing to the nearest charger, said Ford Motor.
Tesla charging infrastructure senior director Rebecca Tinucci said: "We've spent the last 10 years building an industry-leading Charging Network that enables freedom to travel and provides charging confidence for our Tesla owners.
"We're excited to deliver on our mission to accelerate the world's transition to sustainable energy by welcoming Ford owners, and other electric vehicles who adopt NACS, to our thousands of Superchargers across North America."
Ford dealers are also anticipated to add about 1,800 public-facing fast chargers and locations to the BlueOval Charge Network by early 2024.