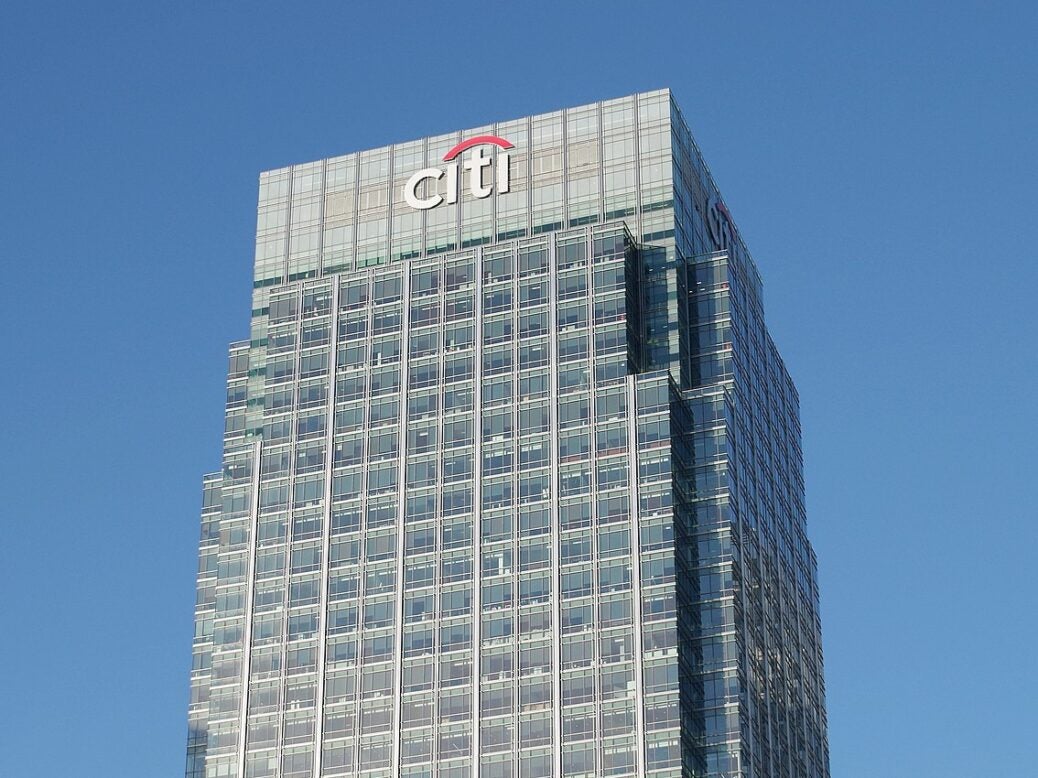 Citi Treasury and Trade Solutions (TTS) has introduced a set of four auto-enabled payment solutions for financial institution (FI) clients to enhance the client experience for their end users.
The solutions will allow financial institution clients to have access to new capabilities which can be used with low or no implementation work or technology development.
According to Citi TTS, the new set of functionalities is developed to broaden, expand, and improve financial institution offerings rapidly and easily.
Citi TTS cross-border payments global co-head Will Artingstall said: "We are committed to help our FI clients grow and succeed by providing fully embedded solutions that empower them to more rapidly drive digital transformation, delivering next-gen experiences to their underlying clients."
The new solutions extend the capabilities of Citi's 24/7 USD Clearing for financial institutions to include payments to companies and individuals. This combined with bank-to-bank payments will enable financial institutions to make commercial payments.
Besides, the new set of functionalities includes confirmed value transfer (CVT). This will provide clarity on associated deducted fees before starting a transaction when multiple parties are engaged in processing a cross-border payment in USD.
Furthermore, it offers the ability to initiate payments in more than 70 currencies from a single USD account as well as access to Swift Go.
Citi TTS FI payments and clearing global head Dawid Janas said: "This new set of solutions aims to improve current capabilities for clients, and has been designed to enhance their client experience, lower costs, and increase speed and transparency as well.
"We are pleased to help our clients decrease complexity provided through these kinds of solutions, while remaining laser-focused on ease of adoption, scalability and immediate impact on the end customer experience."
In July 2023, Citi introduced a new platform dubbed CitiDirect Commercial Banking aimed particularly to meet the requirements of Citi Commercial Bank (CCB) customers.