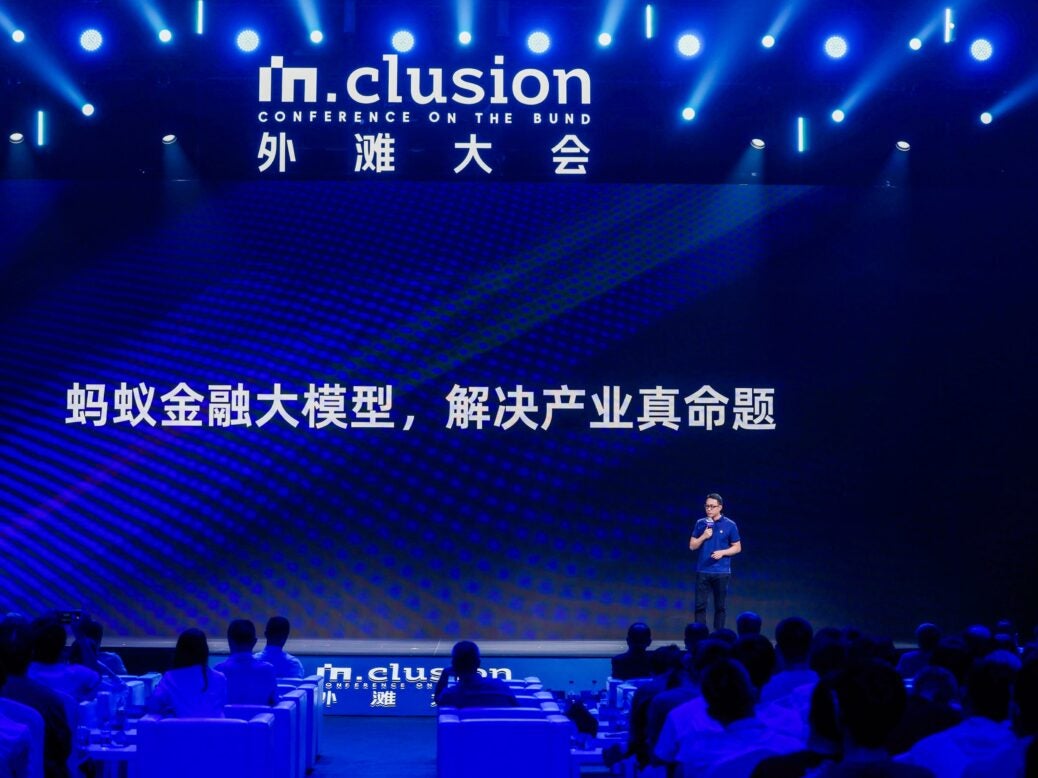 China-based financial services company Ant Group has introduced its financial large language model (LLM) as well as two new applications backed by the financial LLM.
The applications include Zhixiaobao 2.0 and Zhixiaozhu 1.0, which are intelligent financial assistants for consumers and financial industry professionals, respectively.
Ant Group's financial LLM is claimed to have been trained on more than hundreds of billions of token datasets containing Chinese financial documents besides over 1,000 billion tokens from general corpus datasets.
The financial LLM also leverages a dataset of over 600,000 instructions from more than 300 real-world industry use cases, significantly streamlining its capability for financial-related tasks.
According to the firm, the financial LLM is fine-tuned based on the company's self-developed general-purpose LLM which features high efficiency in computing power use.
The model's reinforcement learning from human feedback (RLHF) training throughput under consistent model performance is improved by a factor of 3.59.
Besides, inference performance is enhanced by nearly two times compared to the prevailing industry benchmark.
Furthermore, Ant Group's financial LLM is said to excel the general-purpose LLMs across five key areas, including cognition, generation, domain knowledge, professional thinking, and compliance.
The technical capability will enable the financial LLM to power a broad variety of professional services, said the company.
It includes wealth management like financial product evaluation, market analysis and investor education, and insurance services such as explaining insurance products, making family insurance plans, and validating insurance claims.
Ant Group vice president and financial LLM head Wang Xiaohang said: "To truly bring value to the finance industry, language capabilities, domain knowledge, domain expertise and security capabilities are the prerequisite conditions, which are also key challenges to the development of financial LLMs."
"Based on our extensive experiences from financial service businesses, Ant Group has developed an architecture integrating LLM technologies with domain knowledges and industry services, which has already been tested in Ant Groups' intelligent financial services scenarios."