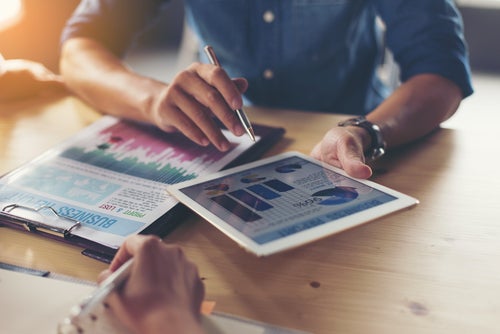 Every part of the financial services sector – banks, asset managers, insurers, speciality service providers – accepts that finding the right people is a priority. Yet the search for talent not only faces acute challenges in the short term, but will also have to deal with greater challenges in the future.
Not only do organisations need to find people with specialist skills, they must also address future labour shortages, keep tight control of costs, and find ways to boost productivity. Those that fail to do so will find themselves lacking critical skills, facing spiralling costs and losing revenue to poor productivity.
Skills are the new currency. They will determine whether leaders can build agile, growth-oriented businesses while digitalisation, evolving consumer needs, new market entrants and changing regulatory requirements are reshaping the industry.
Developing a skills-based strategy, based on analytics, planning and engagement, can support organisational excellence by enabling businesses to become more skills-centric, so attracting and retaining the right people.
Addressing the skills shortage
In any kind of talent market, there is one perennial challenge: more vacancies for skilled jobs than there are people with the skills to fill them. Not only does scarcity create a skills gap, but the workforce required to fill that gap is becoming more difficult to manage, as it involves a diverse mix of full-time employees, part-timers, contractors and gig workers.
Homing in on skills is the key to finding the right people within this mix. After all, rapid digitalisation – plus the fact that many revenue streams now derive from products and services that did not exist a few years ago – is exacerbating the skills gap. Indeed a recent global survey by Workday – which provides cloud-based software for enterprise resource planning, human capital management and financial management – found that investing in a future-ready workforce enables organisations to benefit from the increased digital revenue growth that comes with greater agility.
Workday's solutions aim to provide organisations with a focused and data-driven approach to training and development: utilising data to drive skills development can go a long way to closing the skills gap.
Using Workday, organisations can benefit from a skills platform that provides a single source of truth about the capabilities of employees, and their potential learning journeys. Using machine learning and connected applications, it can help employers generate meaningful insights that inform useful actions in the area of skills development.
"Workday has come along at such a great time because it allows our employees, through one or two clicks, to go into the system and identify which skills they have, and which skills they aspire to build over time," explains Karen Collins, chief talent officer at Bank of Montreal. "The system then links into our learning system, allowing people to access courses – online, digital, or classroom courses – that they can register for with the click of a button. That's how Workday is helping us overcome our skills challenge."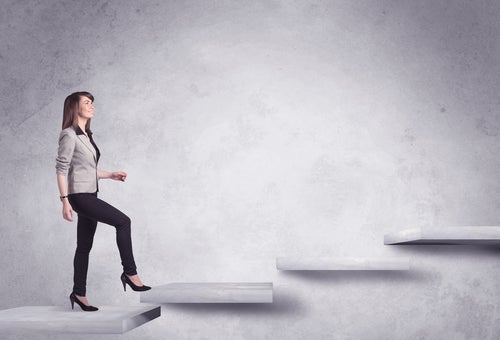 Driving workplace skills
Data – whether generated internally or sourced externally – is the lifeblood of any modern organisation. This is as true in the development of the workforce as it is in any other facet of a business, as it provides the framework for creating a more inclusive, engaging, and productive working environment – and equipping employees with the right skills.
When properly collated and managed, meanwhile, data can provide the baselines, benchmarks and insights that help an organisation to not only plan a programme of skills development, but also measure its success and make adjustments as needs change.
For an organisation with a large workforce, and a diverse skills requirement, that task will inevitably be complex, and any manual processes will slow down the gathering, analysis and effective use of data. That is problematic when rapid change is needed, such as when roles are redefined or new positions emerge. Investment in people analytics and workforce planning can help to ensure that data is on hand at the right time, and inform an agile decision-making process.
A key step is to have one secure data hub to house all an organisation's data, as it addresses all concerns around data readiness for analysis, permissions for access, systems consolidation, and data accuracy. HR teams can use this to deliver sustainable, proactive reporting and insight solutions, rather than scrambling to assemble data into a digestible format to deliver insights either just in time or late.
HR teams need data at their fingertips to answer critical operational questions, and build workforce plans that specifically address an organisation's needs. Real-time access to data can, for example, shed light on changes in attrition risk and influence decisions that can help a business meet its hiring goals.
With the right tools and access to real-time data, businesses can implement an efficient cycle of planning, execution, analysis and recalibration in skills development. This will ensure that they are constantly building the right capability internally, and that they are aware of talent gaps that will need to be filled in the future. With that model in place, HR teams can rapidly adjust to the changing needs of the company and the market, as they are able to constantly monitor the success of their skills development programmes and predict future needs.
Delivering a comprehensive toolkit
Once an organisation is able to leverage a robust platform for workforce planning and analytics, it can clearly define a plan to develop, recruit and retain the right talent. That platform will consist of a variety of software tools that work in concert to amass all relevant data from within the organisation – and gain meaningful insight from it.
Such a platform is increasingly valuable, given that seven in ten employers around the globe already report difficulties hiring skilled workers in high-demand areas, including in operations and logistics, manufacturing and production. The same is true across functional areas like IT and sales.
Workday provides a comprehensive toolkit that can ensure a financial services organisation achieves its hiring and skills development needs. In particular, the Workday Skills Cloud is a platform that supports a cohesive data model, which processes vast amounts of data into consumable, actionable formats.
Machine learning helps with the analysis of skills within an organisation, suggesting areas for development. Drawing together multiple systems – all talking to each other – is another key component. The breadth of Workday systems does just that, from Workday Human Capital Management (HCM) to Workday Recruiting and Workday Talent Marketplace.
With the relevant data readily available, meanwhile, Workday's core reporting and analytics toolkit enables HR teams to slice, dice and dig into data, while HCM core reporting comes with its own powerful reporting and analytics features, including discovery boards, and benchmarking.
"Discovery boards have enabled us to expand our analytics talent pool beyond traditional Workday report writers," explains an analyst in the HR systems and operations division of LPL Financial. "We can curate a list of fields available to specific users, empowering them to seamlessly visualise and filter data in an interactive and user‑friendly way, all inside of Workday."
As such, the Workday suite provides secure, self-service tools that allow users to report, analyse, and visualise any data that sits within Workday HCM, delivering the critical insights that support real-time solutions for key business challenges.
Other Workday platforms offer more bespoke solutions. Users can, for example, call on Workday Prism Analytics, the platform that combines all Workday data with external data sources. Workday Prism Analytics, for its part, provides a unified view of an organisation's workforce, while Workday Peakon Employee Voice continuously captures employee sentiment with intelligent listening.
Ultimately, Workday has set out to provide a workforce optimisation solution that helps companies to unlock the value of their people, so that the corporate as a whole can not only respond to change, but actively thrive through increased agility. Organisations across the financial services spectrum therefore have an opportunity to implement a robust, skills-based approach to talent – and deploy the right people with the right skills to the right place at the right time.
To read the full Workday whitepaper on 'Creating a Workforce of the Future in Financial Services', please click here