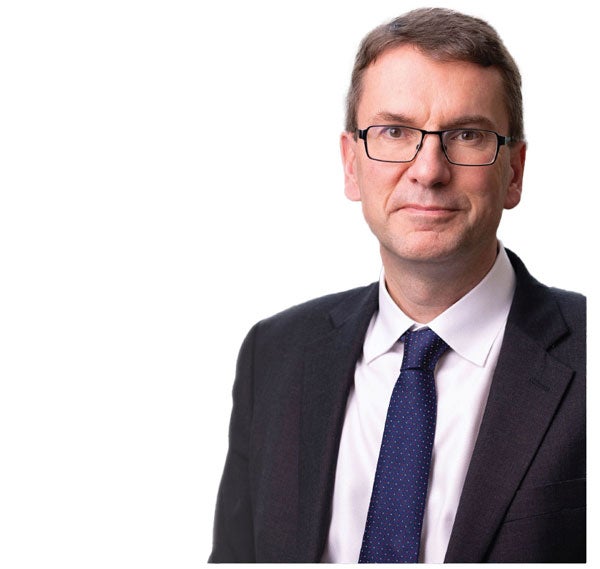 In December 1970, the lights went out in Britain. Years before the Three-Day Week, disgruntled electricity supply workers began refusing overtime, and only doing exactly what their contracts had specified. The union involved in the dispute, for its part, was sanguine – confident that serious disruption to the country's electricity grid would take several weeks to appear. Yet just eight hours into this semistrike, power cuts were reported across a third of the UK. Corridors went dark, shoplifting at department stores exploded, and the army was called in to provide hospitals with quick-fix generators.
To put it another way, our thrusting, civilised society would be impossible without National Grid – a fact we may yet re-learn. With gas prices soaring, and the government's new price cap giving households little incentive to turn down their thermostats, Britain could soon face the kind of energy catastrophe we hoped had been left with Ted Heath. National Grid seems deeply conscious of these risks, doubling the length of this year's gas emergency test, and partnering with gas companies to secure supply.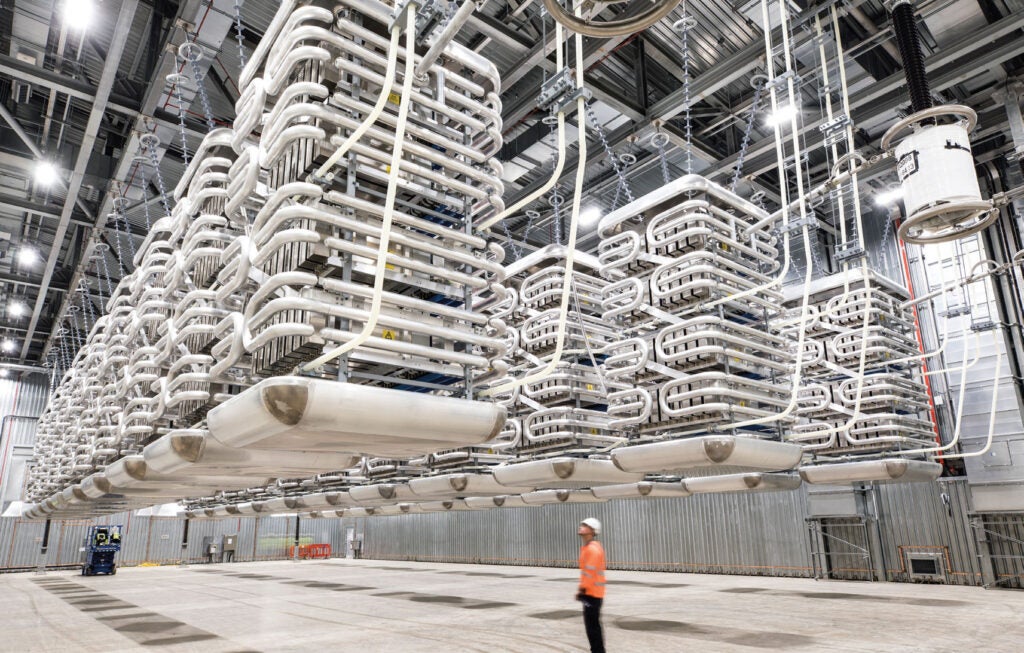 All the same, the financial implications of high energy prices leading into the colder months remains fraught. "The past few months have obviously been very challenging for people who are seeing an increase in bills" admits Andy Agg, a veteran at National Grid and now the company's group CFO. "We're working very closely with others across the industry to do what we can to mitigate those challenges, for example returning £200m of revenue to the UK regulator early to help consumers sooner." Given bookies are now predicting a onein- ten chance of power cuts in January, this caution feels wise. Yet, speak to Agg for long, and it's obvious his role involves far more than keeping the lights on – either literally or metaphorically. From pushing deals to promoting sustainability, Agg is typical of the modern CFO: engaged, proactive and ambitious. That he's also a large cog in Britain's energy machine is almost incidental.
Grid system
National Grid has been a staple of British life for nearly a century. In 1935, Stanley Baldwin unveiled a system covering seven grid areas across the country, which two years later were pruned down to just one. Of course, much has happened since those sepiatinged beginnings. In 1990, the company was privatised, with National Grid today one of the biggest investor-owned utility firms on earth. A decade later, the company entered the American market, and now owns 72,000 miles of electric distribution lines across New York and New England. Nor did it show any sign of slowing as the millennium turned. In 2007, for example, National Grid US acquired Keyspan Corporation, a major natural gas distributor. Less than a decade later, it scooped up Geronimo Energy, a leading clean energy company.
Now boasting some 28,000 staff and assets worth around £65bn, this is clearly an organisation that has shifted with the times – a point Agg happily reiterates. "It's a business and a sector that has been through a huge amount of change," he says of his 14 years at National Grid, adding that's as clear in his own office as for his employer at large. As so often in the finance space, these revolutions can be encapsulated in a single word: digitalisation. By exploiting new data analysis tools, Agg and his team are providing fresh insights for National Grid's monthly reviews and reports. That's echoed by specific advances too. Partnering with Workiva, an American compliance platform, the organisation standardised its end-to-end statutory reporting processes – no mean feat given they're shared between 26 different entities.
These and similar shifts have undoubtedly made the finance function at National Grid more dynamic. But Agg stresses they go far beyond backroom tinkering. "Ultimately, finance is part of a broader set of business processes," he says, emphasising he's constantly working to ensure his team is "at the heart" of every decision his employer makes. Take even a cursory glance at National Grid's website and it's easy to guess what that could entail. By 2050, after all, the company hopes to cut its direct greenhouse gas emissions to zero. That's shadowed by a flurry of specific environmental tweaks, from backing renewables to electrifying service vehicles. At the same time, National Grid is investing heavily in network infrastructure – including a £54bn package that represents the biggest such outlay since the 1950s.
It's a gas
In the C-suite hierarchy, CFOs have sometimes played a less public role than chief executives, and are generally less likely to pop their heads above the corporate parapet. But, earlier this year, Andy Agg became a National Grid star. In March, he was central in orchestrating the sale of the company's gas transmission business. "I was very focused as CFO in the overall process," Agg says, "working with our advisors and many others across the company." In the event, the deal will reportedly net National Grid £4.2bn. Yet the transaction represents far more than just a financial windfall. Together with the related purchase of Western Power Distribution, one of the UK's largest electricity distribution operators, Agg says the twin trades are a dramatic step towards National Grid's 2050 sustainability targets. "Those two transactions together will move us to around 70% electric and around 30% gas when we look at the overall portfolio of National Grid," he explains. "Look at the transaction in that broader light – as part of that overall pivot."
Agg notes that the March deal isn't finalised yet. Among other things, its Australian-majority buyer is subject to UK government checks. All the same, in their elegant blending of financial and environmental goals, Agg's successes certainly speak to how finance can help sculpt National Grid's future. Nor is that the only area where Agg thinks his team can make an impact. To explain what he means, he highlights his company's plans to fund subsea cables between Scotland and England, ensuring new wind turbines in the North Sea can efficiently pump electricity across the country. It's a similar story, he continues, when it comes to deploying virtual control devices, allowing engineers to travel between jobs more efficiently, or how National Grid analyses data to make its buildings more sustainable.
As a transatlantic company, meanwhile, Agg liaises closely with colleagues in the United States. "The reality is that I collaborate with my finance teams there day-in and day-out, just the same way that I deal with my colleagues here in the UK," he says. "We play exactly the same role in supporting the business and helping drive performance, enabling investment decisions, driving more efficient processes through data digitisation." Fair enough: a project in the Upstate New York town of Schenectady, helping replace 4,200 street lights with energy-efficient alternatives, is just one of many cases where National Grid US is following in the footsteps of its British cousin. It makes sense, moreover, that recent events have made a joined-up approach to sustainability even easier. With the pandemic upending how corporate communications work, Agg says it's now remarkably straightforward to "drive a lot of collaboration" via Zoom.
Keeping them C-suite
If Agg wants to see a fellow executive these days – as long as they're based in London anyway – he can just pop down the corridor for a chat. That's probably just as well, for if the CFO's role involves as much number crunching as ever, cultivating the human touch is increasingly vital. That's particularly given National Grid's status as a private company. Think about it like this: they may help build a greener tomorrow, but every investment Agg and his colleagues make, from new cables to better street lights, has to be funded from somewhere. And, given it's a member of the FTSE 100, with powerful shareholders like Goldman Sachs and JPMorgan to contend with, the firm must keep its gaggle of owners happy.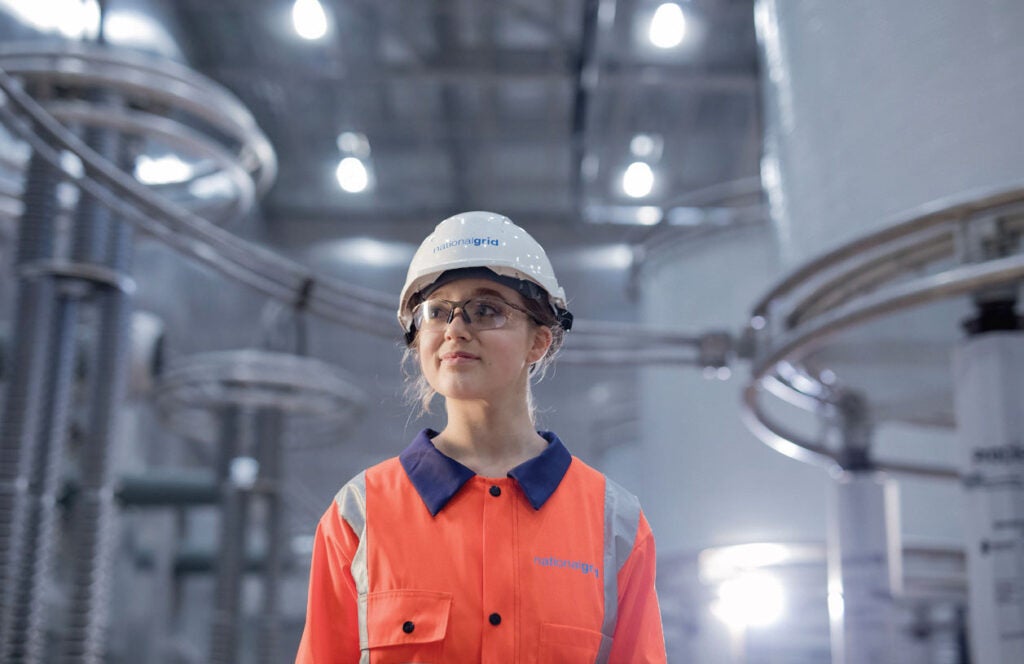 Fortunately for him, Agg says National Grid's shareholders are thoughtful enough to appreciate the company's long-term vision. "They are looking at National Grid as a long-term investment," he argues, suggesting that constant dialogue with investors has helped them get behind the C-suite's thinking. And, if an altruistic love of the planet doubtless plays a role here, Agg hints that self-interested financial pragmatism can too. "[Shareholders] understand the need for National Grid to be a core part of the decarbonisation journey in both the UK and the Northeast of the US," he explains. "They realise that we're working hard to align with our regulators and other stakeholders on that journey and, therefore, that will feed through ultimately to the growth of our business." Considering National Grid registered net income of £1.6bn last year, he likely has a point.
Beyond the boardroom, you can imagine Agg's conversations with government are perhaps becoming more frequent too. Before her brief tenure as prime minister, Liz Truss ruled out energy rationing, without explaining what would happen if demand outstripped supply this winter. Asked what National Grid had planned in the event of a crisis, Agg was predictably diplomatic, noting he was looking forward to seeing what the new government proposed. But between those longer emergency tests and unclear rules around who can tune in for National Grid's weekly Operational Transparency Forums – journalists were briefly uninvited by mistake – you suspect things are tense.
Even if we do emerge next spring without icicles for toes, yet more drastic shifts may soon be on the horizon. In April, Downing Street announced plans to nationalise Electricity System Operator, the division of National Grid that actually keeps Britain's lights on dayto- day. To put it another way, the company could soon find itself in yet more meetings with ministers and civil servants, and potentially face even greater calls to justify new financial ventures. It would probably be an understatement, in short, to suggest that Agg could have a hectic year ahead. Though, if he can get through the next few months without a repeat of December 1970, that would surely be a start.