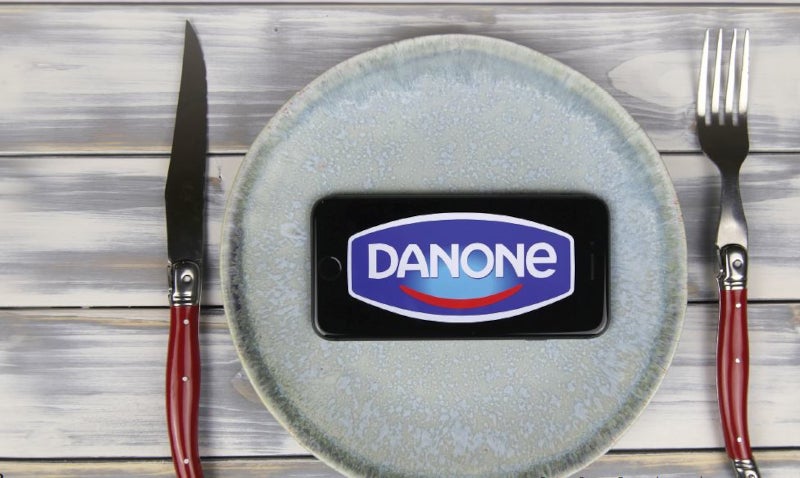 In 1919, as Europe trembled from the disasters of World War I, the Spanish Flu raged, and the spectre of Bolshevism swept from Moscow to Berlin, Isaac Carasso hit upon a far gentler idea: the transformative power of yoghurt. A Jewish doctor, transplanted to Barcelona after war forced him from his native Greece, Carasso noticed that many children in his new home suffered from intestinal ailments.
Recalling the practices of his own childhood, Carasso wondered if sour milk could help. It could, but Carasso's problem was that yoghurt was still unknown in Barcelona. Eager to convert a suspicious audience, he decided to name his new product after his son, carefully giving 'Daniel' a reassuringly Catalan twist. From these tender beginnings, of course, Danone has grown into a culinary colossus. After perfecting the first industrial process for making yoghurt in the 1920s, Carasso and his successors haven't looked back, now boasting a presence in over 100 markets and creating some of the most iconic brands around. If you've ever quaffed an Activia health drink, added Alpro oat milk to your cereal – or just grabbed a bottle of Evian at the airport – you're buying products first inspired by Carasso's revelation 102 years ago. Along the way, Danone has cultivated an image of bounding earnestness, bringing "health through food" to fitness fanatics and environmentalists alike.
Lately, though, Danone has struggled. From boardroom coups to unimpressive growth, the Parisian company has felt squeezed – between its epic ideals and the need to make money, between its commitments to the planet and its commitments to its shareholders. But does it, in fact, have to be this way? With Covid-19 hastening far-reaching changes to consumer behaviour, Danone is bracing itself for a world where financial success will be impossible to prise from environmental sustainability. Buoyed by new technology, helping executives make decisions seamlessly and at speed, Danone could yet regain the primacy it enjoyed in the days of Isaac Carasso – especially if the company's new CFO has anything to do with it.
A real balls up
Towards the end of our conversation, Juergen Esser and I talk football. We're chatting at the start of July, and Esser's native Germany have just been knocked out of Euro 2020 by the Three Lions. We all know how that story ended, but for the moment Esser is chastened. "I'm extremely passionate about football," he says. "It's a painful exercise for me as a German at the moment." A reasonable point: it must be hard to lose to England after so many decades at the top of the footballing pile. Still, at least sporting trauma gives Esser a chance to take a break from his professional life – and what a year it's been. In February 2021, Esser took up one of the most powerful positions in food and drink, as Danone's chief financial, technology and data officer. Barely a month later, Emmanuel Faber, Danone's CEO and Esser's erstwhile boss, was ousted after pressure from disgruntled shareholders.
In part, the plotters were unhappy with the company's lacklustre market performance. Over the past five years, Danone's share price has remained more or less stagnant. That compares with Unilever and Nestlé, which have respectively enjoyed jumps of 30% and 45% over the same period. And that's before you consider the struggles of the pandemic, which saw Danone's overall 2020 sales slump by 6.6%, with Evian and other bottled water brands plunging even further.
In short, Esser entered the fray at a difficult time – something the man himself freely admits. As he puts it, the past year has been "very challenging" for both his company and the food industry at large. Even so, the CFO isn't totally despondent. Rather, Esser argues the pandemic has helped hasten a "food revolution" whereby Danone's customers are becoming more discerning. Rather than buying whatever's cheap and convenient, the crises of the past 18 months have, he suggests, inspired them to demand healthy, sustainable food that keeps them fit and their planet cool.
That's certainly reflected by the statistics. According to one 2020 survey, two-thirds of people now look for products that can help them live a more sustainable and socially responsible life, while half prefer to buy from companies that "take a stand" on social or environmental issues. It goes without saying, Esser adds, that these changes require fundamental readjustments for financial brains like his. "They impact my job as a CFO – and they also revolutionise the way we measure value creation," he explains. "We used to measure success in our industry by net sales, profit, or cash – whatever, you name the KPI. That definitely isn't enough anymore. So as Danone, the way we impact the health of people, and the planet, will more and more be an intrinsic part of our performance management."
Of course, that's easy to say in theory. In practice, there are hints that making the leap is far tougher. Though details are scarce, some observers have suggested that Emmanuel Faber was forced from his post after putting his company's social responsibilities above its bottom line. Examine Danone's financials – revenue is currently hovering at 2011 levels – and you can perhaps understand what they mean.
Talking my language
In 1980, Alpro changed the world. At a time when vegetarianism was still unusual – and veganism practically unknown – the brand cheerfully promoted several healthy plant-based products. Four decades on, and Danone's Belgian subsidiary hasn't lost any of its vim. In a September 2020 announcement, the company stated that it wanted to bring more "choice, variety and taste" to its range, adding two new ingredients to its recipe book. That's shadowed by Alpro's commitment to the environment. By 2025, the company says, it will use recycled packaging for all its products. At the same time, it will cut its water usage by 60%, and hopes to reduce its overall carbon emissions to zero.
This balance of hard-nosed economics and righteous sustainability – boosting Alpro's offerings while slashing its environmental footprint – is symptomatic of Danone's response to Esser's food revolution. Just as the CFO suggested, after all, Alpro is obviously no longer just worried about dollars and cents. How else to explain its rollicking dedication to protecting the planet (not least given vegan agriculture emits less carbon than flatulent cattle)? At the same time, though, Danone obviously sees in the rising consumer trend for flexitarian diets new opportunities for growth. As Esser himself puts it: "Creating a plant-based protein, packaging it, and making it available to a consumer, is the perfect balance between having a positive impact on the planet while driving financial performance."
To put it another way, though Emmanuel Faber arguably failed in his ambitions to balance his job and his humanity, his spirit may yet live on. Nor is Alpro the only Danone brand to move in a similar direction. Since 2017, the company has promoted a range of sustainable projects on its North American dairy farms, encouraging biodiversity and boosting soil regeneration across 84,000 acres. Crucially, these environmental successes seem to have done little to dampen the division's financial health, with Q4 2020 profits 3.6% higher than the equivalent period in 2019. Then there's Activia, another Danone stalwart that in 2020 sold plant-based food and drink worth $2.7bn, all while promoting bioplastic cups and other environment-saving measures.
With so much activity, it might be tempting to imagine that Esser is constantly firing off big ideas across his company. On the contrary, the CFO emphasises that potential areas of growth are subject to "very strong" discussions with internal stakeholders first. For any big company, especially one that's been through the financial wars like Danone, that makes sense. And for this to happen, Esser adds, he works closely with colleagues across the company to develop a "common language" to compare KPIs and bolster decision making. Technology is especially useful here. One example is Bloomberg FXGO, which Danone uses to digitise its financial workflow, promoting collaboration across its treasury. Elsewhere, it's worked to automate its accounts receivable operations. Between that and technologies crafted for specific products, including the gadget that helps verify the quality of Danone's baby formula, and no wonder Henri Bruxelles, the company's COO, recently proclaimed that his employer is "putting technology first with consumers and customers".
Nifty feet
These transformations – encouraging collaboration, banishing silos – could equally be applied to Esser himself. If you've followed the collective journeys of CFOs over recent decades, that shouldn't be surprising. As Esser says, the old days, where his breed were mere "guardians" of the financial temple, have since passed into history. Rather, he suggests, CFOs like him are now expected to hop between executive suites, shepherding company stakeholders towards common goals. In practice, he says, that means bringing transparency to the "holistic impact" of every decision Danone makes. Of course, that still means financial matters – but it also involves understanding "the non-financial impact of decisions on the environment, livelihoods, health".
Beyond the recent successes of avowedly sustainable brands like Activia, how might Esser start convincing truculent shareholders of the need to put "livelihoods and health" at the heart of his business? He could start by emphasising the advantages of this approach to Danone's future. Quite apart from satisfying green-fingered consumers ("we need to walk the walk"), promoting sustainability puts the company on a stable footing more generally. Fair enough. Danone can put out all the marketing it wants, but on a planet without water, or one where temperatures make daily life impossible, humanity will clearly have bigger worries than the latest iteration of Alpro oat milk. For that reason, if nothing else, Esser is adamant that the tango between growth and sustainability will only get more intimate with time. "What I would love to confirm with you in five years," he adds, "is that we are recognised as a role model in demonstrating that purpose-oriented business models deliver superior financial value".
And if Esser's wrong, and he ends up the way of Emmanuel Faber and other sustainable growth advocates? At least he'll still have football. Though his ego's been bruised by Die Mannschaft's premature exit from Euro 2020, the CFO says that he's still a big fan – and has passed his passion on to his sons. "I spend a lot of time playing with them," he says. "I really love it. It's extremely energising for me being out in nature with friends and family, and taking that energy with me into the office." Given the challenges Isaac Carasso's heirs will face over the coming months and years, that's probably just as well.